INTRODUCING HERB POWERS JR:
NOT JUST A MASTERING ENGINEER.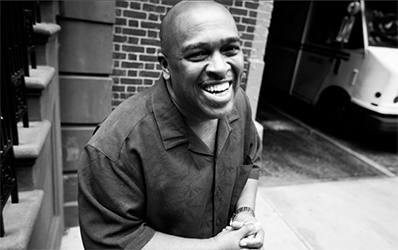 Legendary Herb Powers, Jr. is one of the top mastering engineers in the music business. Over 30 years, he has mastered over 100 #1 albums and singles. He has many platinum and gold albums, singles and Grammy Nominations. He has mastered music for many artists like Mariah Carey, LL Cool J, Faith Evans, Justin Timberlake, Babyface, Toni Braxton, Keith Sweat, Mary J Blige, Misia, Jennifer Lopez, TLC, Alicia Keys, Whitney Houston, Michael Jackson, RKelly, Run DMC, Madonna, Missy Elliot, Kirk Franklin, Misia, Angie Stone, John Legend, Basia, Notorious BIG, Ne-Yo, Chris Brown, Natasha Bedingfield, Puff Daddy, Usher, Toshi, Sade, Jill Scott, Lauren Hill, Bob Marley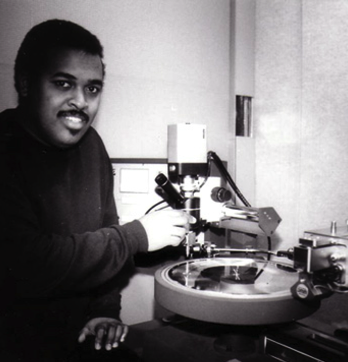 Herb learned the art of cutting vinyl at Frankford/Wayne in the 1970's . He mastered Disco, House, Funk, Hip-Hop, J-Pop, R&B, Jazz and Gospel music for many record companies at Hit Factory, Powers House of Sound and P.M Entertainment Powers Mastering. He has taught at Berklee College of Music in Boston, The Nu School in New York, The Cooper Union School in New York, SAE Institute in New York, and Full Sail University in Florida. Herb has served as a Governor for the New York Grammy Chapter and the Florida Grammy Chapter.

Herb was a speaker on the Disney Jazz Celebration Panel, chaired by Grammy's David Sears, a popular Youth Program at Walt Disney World Orlando .

He is an active member of the Audio Engineering Society.
At the AES Convention in San Francisco, Herb was a speaker on the Platinum Mastering Panel, chaired by Bob Ludwig.

Herb still does lacquer-cutting and vinyl mastering, but most of his business is now in the digital domain. He owns and operates his own mastering facility called PM Entertainment, a.k.a POWERS MASTERING STUDIO.


He almost always includes shout-outs and dedications inscribed in the run-out groove "dead-wax" of his earlier vinyl work, followed by one of his numerous signatures and his trademark smiley face.